Our System Upgrade is Complete!
Thank you, members, for your patience and support. Our scheduled system upgrade has successfully been completed. We look forward to serving you with our new and improved system and capabilities!
HOW TO RE-ENROLL IN THE NEW ONLINE & MOBILE BANKING

Online Banking Users: The step-by-step process is quick and simple. We recommended you use web browsers which are Chrome, Edge, and Firefox.
New Mobile Banking App: Existing mobile banking members will need to delete the old app and download the new version from the App Store or Google Play Store.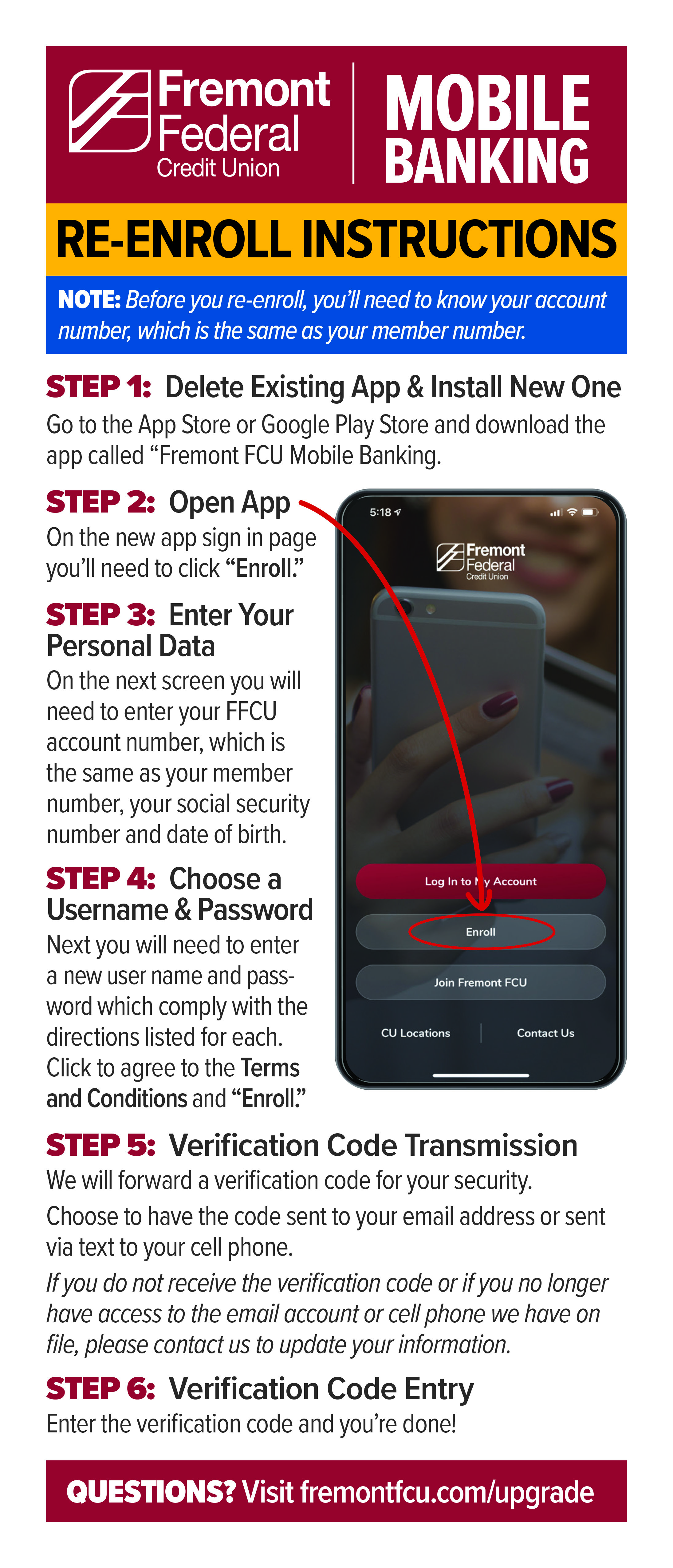 Online & Mobile Banking FAQs
ONLINE BANKING
MOBILE BANKING
ONLINE AND MOBILE BANKING
How To Clear Your Cache & Cookies
One aspect of time savings relates to your online experience and ability to easily access updated information.
Web browsers you visit often will remember (cache) certain things such as logos, images, and content. At times, you'll need to clear your cached history folder to view updated content. By clearing your cache, you're telling your computer to delete information that your web browser has stored in the memory. Then, you will be able to view updates to a website page that were not showing due to previously stored information.
Here's how to clear your cache on each web browser for your desktop computers:
Go to main navigation