Refinance Your Auto Loan with Fremont Federal Credit Union and Get Up to $300 Cash Back with No Payment for 90 Days!
For a limited time, bring us your auto loan from another financial institution and we will give you a 2% REBATE on the loan amount up to $300 with NO payment for 90 days!
No hassle! Make FFCU your first stop before buying a car.
An auto loan means more than an engine and four wheels. It's about taking care of your family by getting them to soccer practice, helping your teenager find some freedom and confidence, and discovering open roads for yourself. We understand the importance of a good vehicle in your life, so we offer great rates, no down payment (with credit approval), and no prepayment penalties. We can even help you refinance a loan from a different financial institution, and it may lower your payments or help pay off your loan faster. If you're looking for affordable car loans from a place you can trust—come to us.
We will help get you the best rate with the least amount of hassle. FFCU's Auto Loans have flexible rates and terms. Applying is easy online or at an FFCU branch.

Click the calculator below to help you determine your monthly car loan payment or your car purchase price. After you have entered your current information, use the graph options to see how different loan terms or down payments can impact your monthly payment. You can also examine your complete amortization schedule by clicking on the "View Report" button. By changing any value in the following form fields, calculated values are immediately provided for displayed output values. Click the view report button to see all of your results.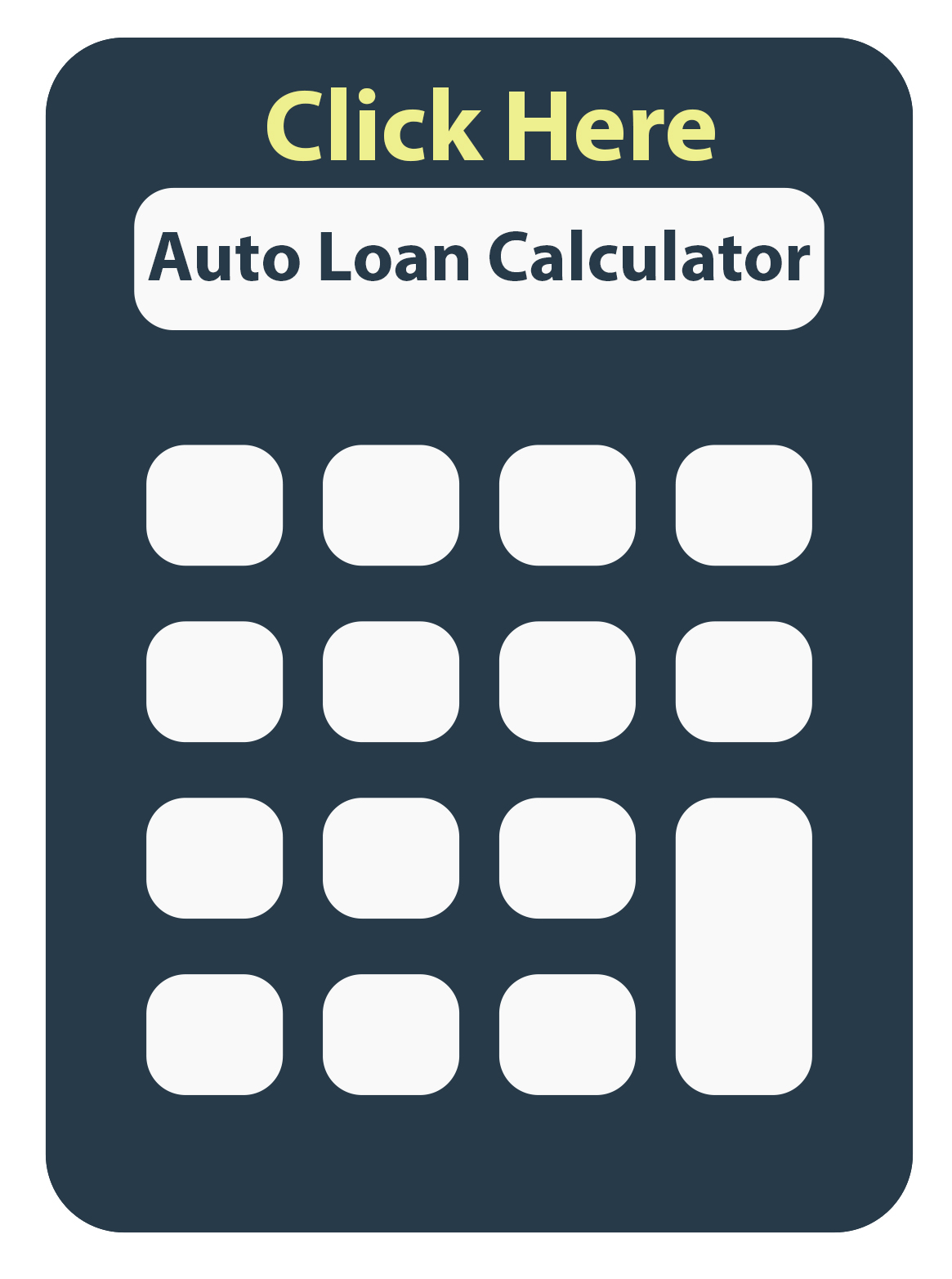 Auto Refinance Cash Back Details:
Low loan rates
The loan you refinance must be from another lender; current FFCU auto loans are not eligible
Up to 2% cashback with a max payout of $300
No Payment for 90 Days

No Payment for 90-Days!
Defer your loan payment for the first 90 days after the loan closing. Take a payment vacation or get ahead of the monthly payment requirement.
DocuSign


Sign Documents Electronically
Safely sign loan documents and forms electronically
If you can't make it to an FFCU location in person, you can still easily sign your loan documents online. Ask an FFCU Member Service Representative today about our free e-Signature feature.
Just one more way that FFCU is working hard to be Committed to Excellence.
Pre-Approved



Get Your Auto Loan Pre-Approved
Take some of the stress out of the car buying process – stop by any Fremont Federal Credit Union or call before you head to the dealership. Car shopping can be difficult when you're not sure what you can afford. With our pre-approval process, you can shop smarter by knowing exactly your price range. Save time and money by getting pre-approved for an auto loan with no application fee, low rates, no pre-payment penalty – along with no payment due for up to 90 days!
Curious about an auto loan at FFCU? Give us a call at 419-334-4434, so we can walk you through the process!
*APR=Annual Percentage Rate. This offer cannot be combined with any other Fremont Federal Credit Union rate incentive, and existing FFCU loans are not eligible for this offer. All loans are subject to credit, income, and membership eligibility. Visit an FFCU branch or fremontfcu.com for complete details. Other restrictions and conditions may apply. Up to $300 cash incentive equal to two percent (2%) of the vehicle loan balance transferred to Fremont Federal Credit Union.
OPTIONAL COVERAGES
Credit Life & Disability Insurance
Credit Life Insurance can help reduce or pay off your loan balance up to the maximum limit should you or a co-borrower pass away. Credit Disability Insurance helps reduce monthly loan payments up to the maximum limit until you are no longer disabled.
Guaranteed Asset Protection (GAP)
If your vehicle is considered a total loss in the event of a car accident, this optional coverage will pay the difference between your loan balance and the amount covered by your primary insurance carrier.
Are you prepared for a mechanical breakdown with your vehicle?
Do you have the necessary cash to pay for the rising cost of repairs?
If you answered no to either of these questions, then a Route 66 Extended Warranty is an intelligent investment to ensure that you are covered if a mechanical breakdown does occur. A Route 66 Extended Warranty protects your investment from expensive mechanical breakdowns and also comes with:
$0 Deductible

24 Hr. Emergency Roadside Assistance

Rental Car Benefits on Every Plan
Your Route 66 Extended Warranty, offered by a company with over 20 years of experience, also includes a 30-day money-back guarantee, nationwide coverage, and is fully transferable. Give yourself peace of mind while getting full protection. This extended warranty coverage is the most comprehensive coverage available for all makes and models of automobiles. You don't need to have an auto loan with Fremont Federal Credit Union to purchase a Route 66 Extended Warranty, either. Stop into any of our offices today to learn more about this convenient coverage or call 419-334-4434 in Fremont, 419-849-2570 in Woodville, or 419-547-2348 in Clyde, or 419-573-6310 in Port Clinton.
Insurance products sold through or in the credit union are not insured by the National Credit Union Administration and are not issued, guaranteed, or underwritten by the credit union or the National Credit Union Administration, or any other federal government agency.

That there is no requirement or obligation to purchase insurance from the credit union or any subsidiary, affiliate, or particular unaffiliated third party as a condition to obtaining a loan. A decision as to insurance agents will not affect the credit terms in any way. The credit union may not condition an extension of credit on an agreement not to obtain or a prohibition on the applicant from obtaining an insurance product or annuity from an unaffiliated entity.
You trust your credit union to offer products and services to help you do more with what you have. That's why we've joined with a dedicated team of insurance professionals to bring you the TruStage Auto Insurance Program. TruStage insurance products are available exclusively for members through the CUNA Mutual Insurance Agency, Inc. Working with carefully selected auto insurance partners, the TruStage Auto Insurance Program can provide discounted rates for credit union members, online services, and 24/7 claims service.
If you haven't compared auto insurance rates lately, it's a great time to take a look. Your credit union membership could result in some nice savings. Check out our partnership with TruStage.
Go to main navigation